Golden autumn – Törggelen time in South Tyrol!

With accommodation including wellness at the Dining & Living Alpenrose
Törggelen – this popular South Tyrolean tradition has its origins in the Eisack Valley and it is well worth experiencing! Cosy and convivial togetherness at alpine chalets, taverns or inns, with South Tyrolean specialities such as speck, smoked sausages, horseradish, Kartoffelplattln (a type of hash brown), sauerkraut, Schlutzer ravioli, dumplings, smoked meat and homemade sausages, good wine and grape juice, sweet doughnuts and, of course, roast chestnuts! And every now and again there's plenty of partying when the hut landlords get out their harmonicas and encourage their guests to sing. For this reason, it's well worth planning an overnight stay in South Tyrol - preferably with us, at the Alpenrose Hotel - during Törggelen!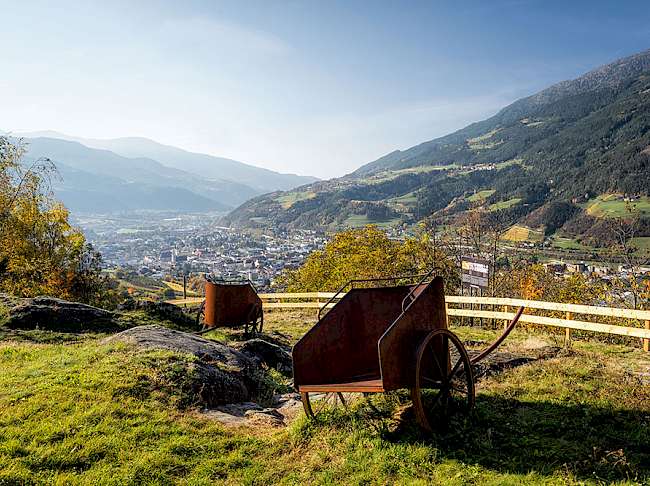 And when it comes to chestnuts, also known as "Keschtn": our holiday apartments are situated right by the Chestnut Trail (Keschtnweg) which can be walked as far as Neustift or Feldthurns and even further to the Ritten plateau. A wonderful autumn walk through colourful forests, peaceful chestnut copses and green vineyards. And afterwards follow it up by enjoying the traditional Törggelen!